WordPress Page Building Blocks
Advanced yet easy drag & drop WordPress page builder for Gutenberg. Create masterpiece, pixel perfect
websites using modern WordPress way. Work with any theme, create any design.
Free Download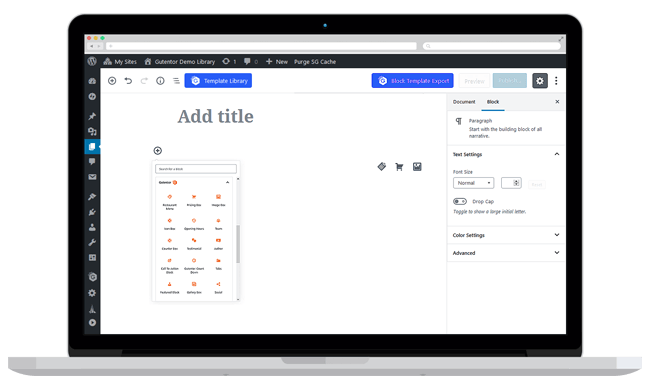 All-in-One solution with Gutentor
Unleash Your Creativity
No need of bulky Page Builders, Design anything within
WordPress core editor Gutenberg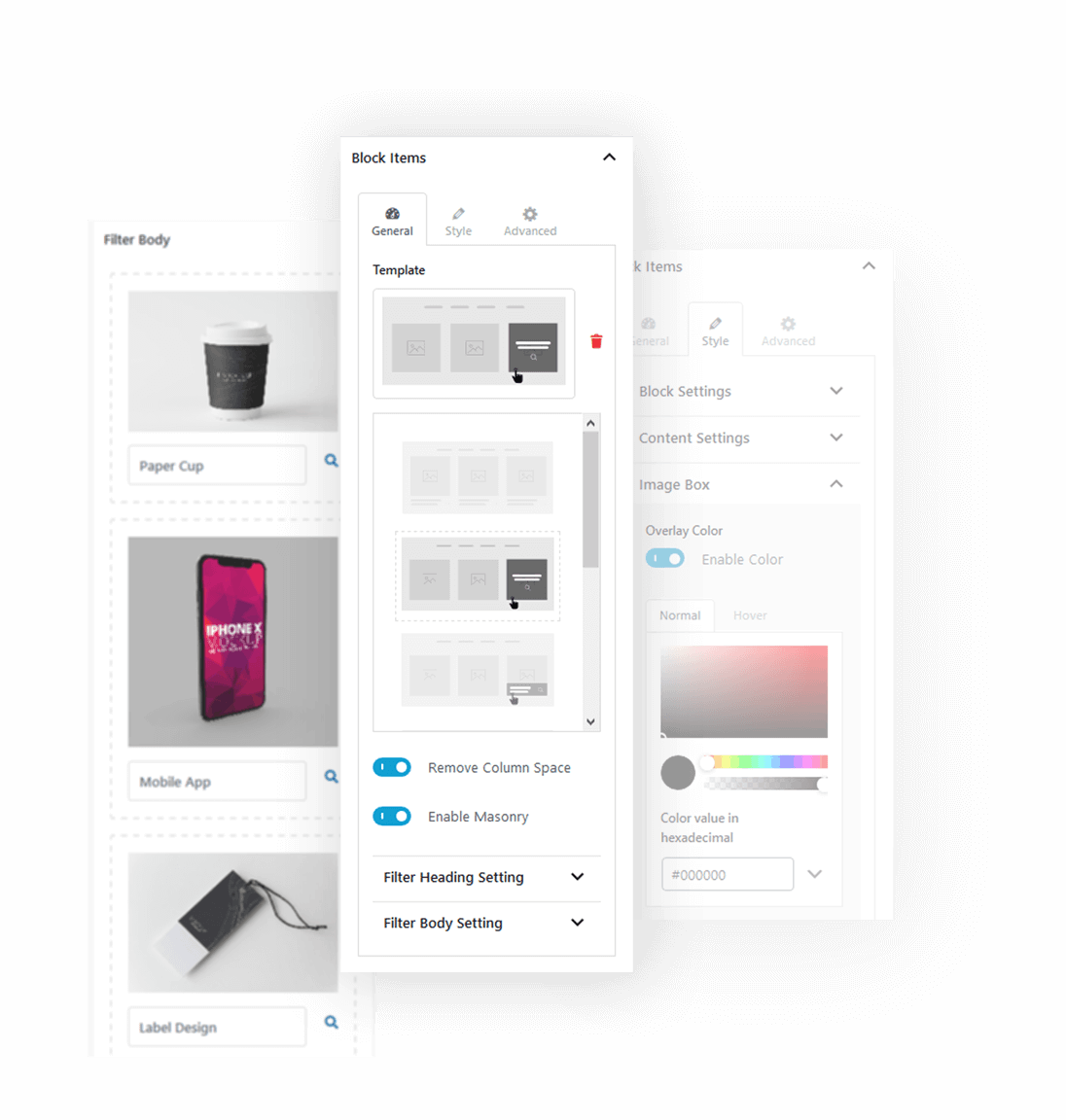 Gutenberg is new editor of WordPress based on web page building elements Blocks. Blocks are a great new tool for creating content and design with very little technical knowledge. Instead of using custom code, you can add a block and focus on your content.

Gutentor enhance Gutenberg editor with a wide variety of beautiful blocks which can be later switched to build and design your best web pages with some clicks. This makes creating and designing content even more flexible.
Explore Features
Anything is possible with Gutentor
Be your own site builder
Designers, developers, Freelancer, Agency, Marketers and Entrepreneurs.
Built for Everyone
Gutentor : WordPress Page Building Blocks has made developing and designing web site so easy as never before. Start designing your WordPress site with modern WordPress block editor Gutenberg, whether you are building your first site, or write code for a living.

New innovative way to create blocks and follow best practice and guidance on how to design, build and manage web page content and pages. Gutentor is feasible, easily accessible and extendable for everyone.
Ultimate Design Solutions for Gutenberg.
Powerful Page Building
Gutentor the Next Generation WordPress Site Builder
Too advanced, yet super simple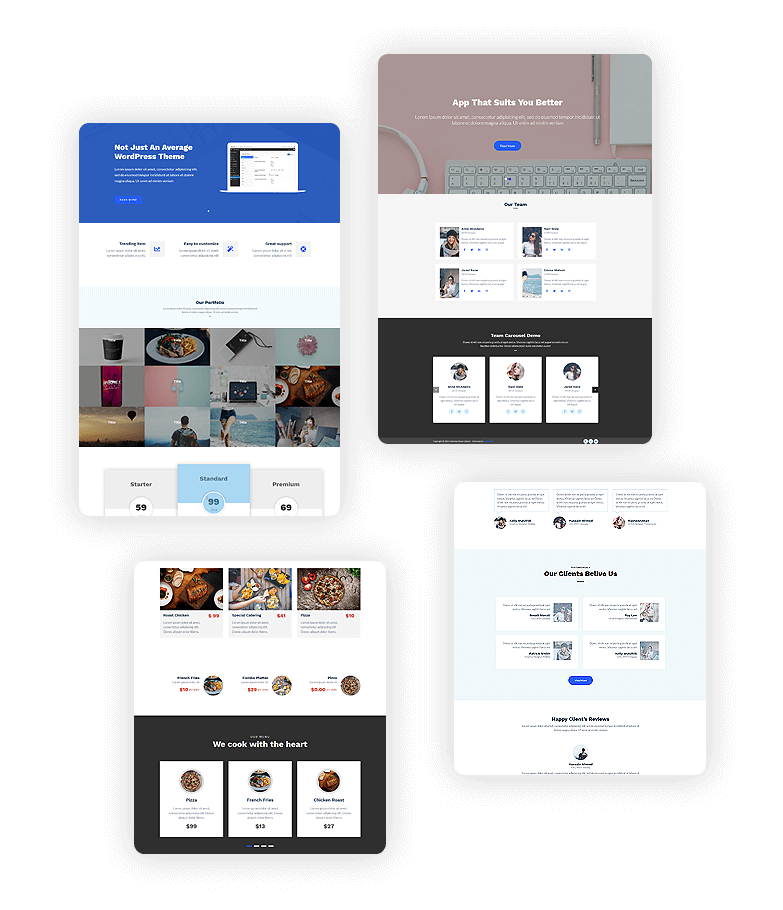 Starter Sites – Design Library
Gutentor provides Ready-to-use Demo Library to kick start your site. You can save a lot of time and efforts, only focus on creating content, Gutentor will take care of your beautiful site design.

With Gutentor you can import your selected ready-made block or whole page template. All demo templates are made with love by our team of professional web designers for Gutentor. Simply import, modify and deliver your projects faster than ever before!
View Template Library
Video Popup – Video Background
"A Picture Is Worth a Thousand Words," with a small video, you can show even more information's to any visitors to your site, It is in trend in modern website so why not add on your site with Video Popup blocks.

Video backgrounds can be visually appealing and visual difference among your competitive site. Each block of Gutentor Block has Video Background Options. Create eye catchy and stands out landing pages with video background.
Getting Started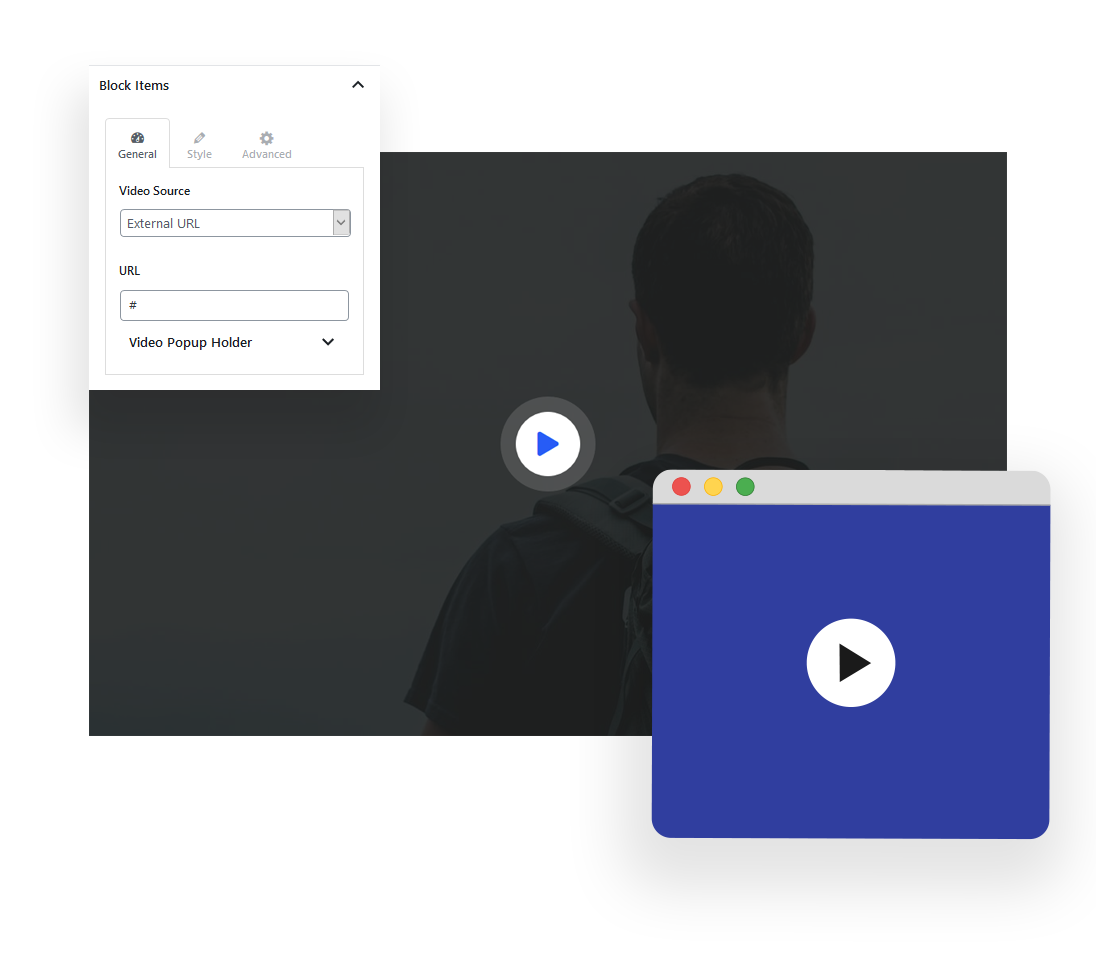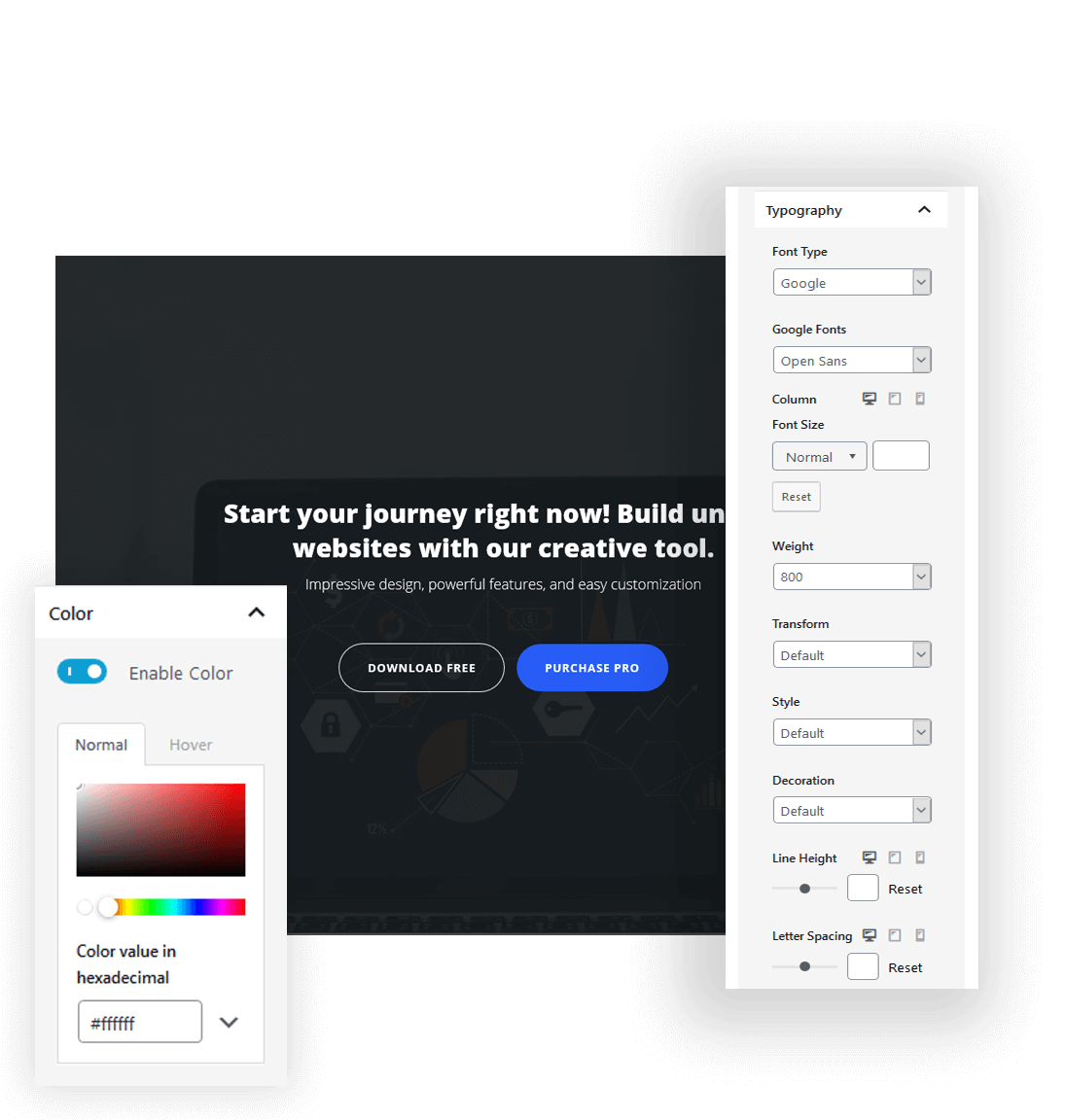 Typography – Colors
Any site presentation, looks and feels depend on Typography and Color. Gutentor has advanced all in one typography options. Either inherit your block typography from your theme or use 915+ google fonts or popular system fonts. Typography options includes Font Size, Weight, Transform, Style, Decoration, Line Height and Letter Spacing.

All necessary color options for each element is available to choose an appropriate color combination in your website design process. Gutentor brings ultimate solutions to design your best website. Nothing is missing.
Start your journey right now!
Build unique websites with our creative tool. Impressive design,
powerful features, and easy customization