Focus on crafting Great Site and Content. Let Gutentor take care of the Design!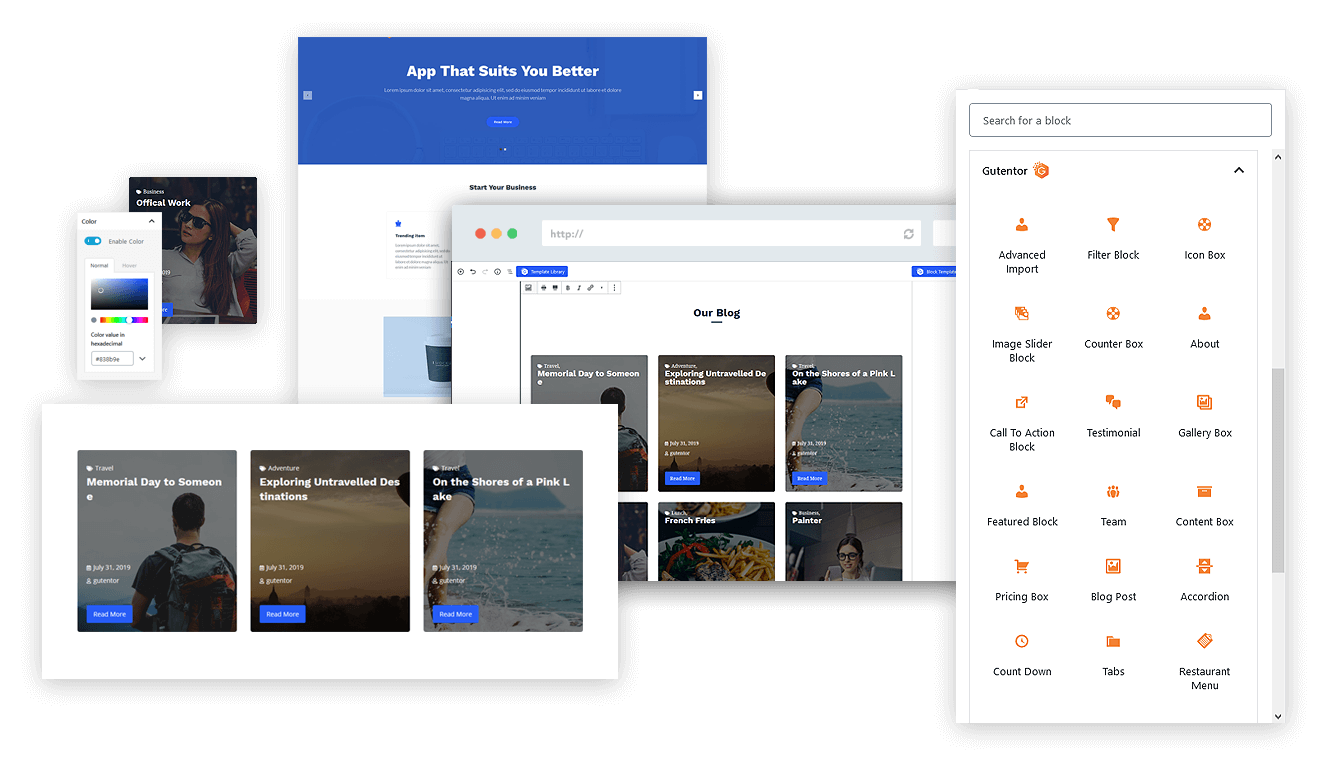 Gutenberg is more than an editor, a whole new way to use WordPress. Currently, it is focused on Editor, in the near future it will be on Menu, Widget, and Customizer which will impact the entire WordPress experience.
We build Gutentor to have a more smooth experience, powering Gutenberg to add advanced blocks and sections.
Create any design with very ease and with no absolute codes is what Gutentor is designed for.
One-click import templates & blocks, after importing just change with original content. Save time & effort.
Shape Dividers are more than Section dividers, Beautiful Shapes convert your site more stunning and elegant.
Built-in animation options, Bind it to block elements and block section for an appealing visual experience.
Start your journey right now!
Build unique websites with our creative tool. Impressive design, powerful features, and easy customization