About Gutentor
Codeless Development tools for WordPress
Focus on crafting Great Site and Content.
Let Gutentor take care of the Design!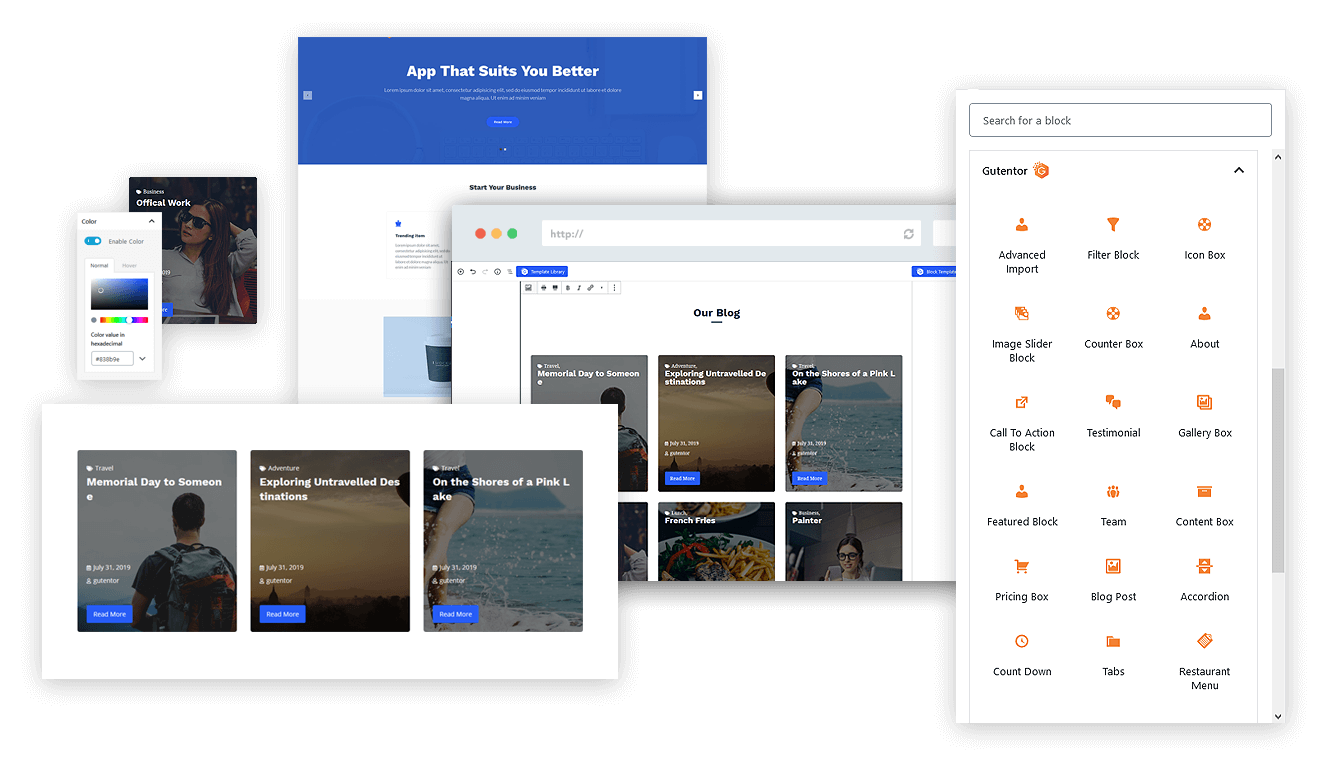 Gutenberg is more than an editor, a whole new way to use WordPress.Currently it is focused on Editor, in the near future it will be on Menu, Widget and Customizer, will impact the entire WordPress experience.
We build Gutentor to have more smooth experience, powering Gutenberg to add advanced block and section.